Raise a Floppa - The Loop
Play Sound
1.1, Update 1

[

]
Version 1.1, usually referred to as 'The Skypiea Update' or 'Update 1' came out on December 20th, 2020 and featured a swathe of new content related to the Land of the Sky, such as new bosses, new weapons, and the introduction of Kenbunshoku Haki. New 50k codes and a Christmas event were added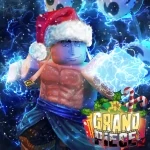 alongside the launch of this update.
Update Additions
[
]
Everything listed below are additions made through the update.
New Max Level (105 → 175)
New Max Peli (250,000 → 350,000)
New Server Player Cap (18 → 20)
New Locations
New Bosses
New Items
New Devil Fruits
New Gamepasses
Miscellanious
Event Additions
[
]
Update 1.1 was created alongside a Christmas seasonal event. These items will no longer be obtainable once the event is over.
The Christmas seasonal event is scheduled to end on the next update.
Unconfirmed Additions
[
]
Everything listed below may be in the update, but has not been found as of yet.
2.1, The Fishman Island Update

[

]
v2.1, usually referred to as 'The Fishman island Update' or 'Update 2' or 'Gravito's Fort Update' came out on Febuary 7th, 2021 and featured new content related to the Gravito's Fort and The Fishman Cave, such as new bosses, 3 new weapons, and new 30+ codes and the Christmas event from v1.1 was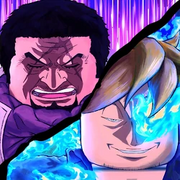 removed.
Update Additions
[
]
NEW LVL CAP: 250
NEW BOUNTY CAP: 30,000
New Locations
New Bosses
New Items
New Devil Fruits
New Fighting Style
New Gamepasses
New Arena Mode
1v1
2v2
Crew battles 5v5
Leaderboards for all modes
Miscellanious
Water bubble
Trading system (PRIVATE SERVERS ONLY)
Balance Patches
[
]
Demon Fruits
Hie Hie

Ice Age hitbox nerfed
Ice Age will not freeze if target is ragdolled
Ice Pheasant will not freeze if target is ragdolled
Mera

Flame Pillar hitbox nerfed
Flame Flight speed buffed from 25-35
Dai Enkai damage ticks reduced
Goro

Lightning Paralyzation nerfed: longer cooldown + shorten stun
Pika

Light Lunge longer cooldown
Light Flight takes more stamina depending on how long u been flying
Bari

Barrier Spikes now block-breaks
Bari sphere no longer deactivates when you get stunned
Barrier Sphere encases AoE damage inside within sphere
Reflected projectiles properly damage now (won't damage the projectile caster but will dmg others)
Misc
Ken haki will now deactivate if you get hit and damaged by an AOE attack(yes you can dodge AoE attacks if you're far from origin of hitbox)
Max Logia reflex nerfed to max of 20
Pistol and rifle dmg scale buffed
Pull moves won't work on ragdolls
Skypian glide speed now scales with HP
Skypian glide now disables HP/Stamina regen while glide
Game Mechanic Changes
When your boat dies, it has a 30 second cooldown before it can spawn again
Sharks now drop shark tooth
3.0, Marineford Update

[

]
Version 3.0, usually referred to as 'The Marineford Update Update' or 'Update 3' came out on April 17th, 2021 and featured new content related to Marine Ford, Elo's Island and Rough Waters, such as 4 new bosses, 2 new weapons, 3 new islands, and new 50+ codes and the Valentines event from v2.1 was
removed.
Update Additions
[
]
NEW LVL CAP: 325
NEW BOUNTY CAP: 50,000
NEW GAME MODE
Dungeon Mode

100% fruit drop at wave 25+ but it will only give to the MVP of the game (the person that does the most damage)
Skips the entire Common fruit tier at wave 50+
Rewards EXP based on damage
NEW ISLANDS
NEW FIGHTING STYLE
NEW BOSSES/MINIBOSS:
NEW ITEMS:
A heart that's forged from burn damage that the user takes
NEW EVENT ITEMS:
NEW FRUITS:
Balance Patches
[
]
MAGU

Magu Hound no longer block breaks
Magu hound damage buffed
ZUSHI

Pull range nerfed
Gravity Frenzy pull range nerfed
MERO

Love Charm nerfed but more damage
Added endlag on Love Wave
TORI

Healing nerfed
Stamina drain is now % of max stamina
MERA

You can now use moves while flying
OTHERS
GAME MECHANIC CHANGES:
You can now hold F mid combo to block immediately after your unstunned
Inventory now shows buffs from equipped items
Added auto equip items in your inventory
If you have fishman karate and your not a fishman your fighting style gets reset to the default combat
Added the new pick up prompt press alt to pick up items
New sounds for Magma Fist and Magma Hound
MISC:
The trading update will come in update 3.5
3.5, Trading Update
[
]
Update Additions
[
]
NEW TRADING SYSTEM
You can now enter the trade hub and trade with other players.
Trading Guide Document
OTHERS
Balance Patches
[
]
Nerfed guns by making them do half of the normal damage
4.0, Second Sea Update

[

]
Update Additions
[
]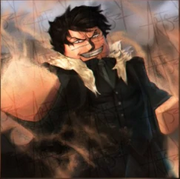 The update was released on September 12, 2021.
NEW LVL CAP: 325 > 425
NEW BOUNTY CAP: 50,000 > 75,000
---
NEW ISLANDS
Alabasta

Pharaoh's castle
City of Vedas
City of Zaro
City of Sol
Karoo race hub
Farewell easter event...
---
NEW FIGHTING STYLE
2SS

Unique way to learn compared to all the other fighting styles (must master 1SS first)
Restricted to 2SS unless switch style
---
NEW BOSSES/MINIBOSS:
Kraken (order form common to most rare)

Red (MOST COMMON)
Gold
Green
Blue
Purple
Azure (RAREST)
---
NEW ITEMS:
---
ARTIFACTS:
---
NEW FRUITS:
---
BALANCE PATCH: (we forgot some)
      MAGU

Magma hound reverted back to block break
      ROKUSHIKI

Rokuogan bypass logia
Can no longer use skills mid soru
Geppo takes 2% max stamina (applies to black leg as well) (changed to 1% after hotfix)
      PIKA

Changed jewels of light initial stamina cost 100>50
Light ray now slows the caster
      GORO

Nerfed the stun on lightning paralyzation
BARRIER
Decreased cooldowns on every skill
Increased duration behind Barrier Staircase, enough to reach the end and use another staircase
Barrier Cage grows SIGNIFICANTLY faster than what it did before.
      MELEE

Raised the damage cap on regular m1 punches 20>45
      DEMON STEP

Lowered the stamina drain on mode by 5x
      ELECTRO

Buffed electro fist duration 10>30
The effect also now transfers to equipped weapons
Raiju punishment bypasses logia
      ACCESSORIES

Shark necklace stamina regen nerf 2 > 1
      SWORDS

Nerfed sword damage scaling for buso
It was an actual bug since update 0, the buso damage calculation was done 2 times for swords
Global dmg nerf on all barrage skills and they take % stamina when your holding
Barrages were too op so needed to nerf
Increased the cooldowns for dungeon bosses
---
IMPROVEMENTS:
Improved loading screen
Improved npc intelligence for blocking

Learned how to block ults similar to pika/magu
Learned how to block barrage skills similar to rapid slashes
Learned block light ray
9 new pants (customization)
10 new shirts (customization)
Revamped a few hit effects
New moon texture (old one was cut off at edge)
Added test dummies to colosseums (only available in private servers)

Spawns in with pvp pad command
Revamped sounds

Rokuogan
Rankyaku
Tekkai
Jewels of light
Magma Rain
Dai enkai
Firefly (improved visuals)
Hiken
Soru
Geppo
MISC:
Karoo Mount

Karoo racing minigame
Includes rewards/EXP if you win the race
If your feeling lucky there's a 1/1000 chance of getting a devil fruit form winning o-O
There will be npcs ingame to hint how to get certain things
Haki v2

Time duration is doubled after fully trained (~= 2-3 mins)
Colors are random (can be customized in robux shop)
Hint hint krakens
Added 2x logia indicator to bottom right of screen
While in combat stamina regen is reduced by 50%
Leveling up is now faster
Cities in the desert kingdom have roaming npc

Offers cargo delivery quest

Gives decent amount of exp per delivery (should be faster than bandit beater)

Deliver coffee to citizens across cities

New map for arena 2v2/1v1

Spirit island
Colosseum of Arc
Nerfed passive stamina regen and stamina gained per level (because stamina started to become a useless stat)
Fixed the delay on the smash skill for elo hammer
Fixed crews (maybe)
Fixed a lot of cheese methods in arena
New custom grip animations (more will come in future including ones for devil fruits)
4.5, the Halloween Update
[
]
NEW ISLAND
---
NEW BOSSES/MINIBOSS
---
NEW EVENT ITEMS:
---
NEW ITEMS:
FRUIT BAG

Fruit bag that is claimed by a user (CANNOT BE TRADED)
Just for display
SPARE FRUIT BAG [ROBUX]

Fruit bag that is unclaimed and can be traded to other players
One player can hold up to 3 spare fruit bags to trade to others

This does not mean you can store more than 1 fruit
DARK ROOT [ROBUX]

New way to reset devil fruit
Tradable to other players
---
NEW ARTIFACTS
---
NEW FRUITS
---
BALANCE PATCH: (we forgot some)
Increased the startup time on lunge by 25%
Nerfed the range on lunge 45>30
Scaled the hp regen with % health
Raging serpent has hyper armor after initial cast
Shishi sonson has hyper armor after initial cast
Nerfed damage multiplier on all the katanas
Increased desert storm start up by 25%
Nerfed the damage on desert storm and changed the damage cap 50>25
Desert cutlass no longer block breaks
Changed the damage cap on gatling 25>15
Nerfed damage on gomu pistol
Changed the ticks per damage from .1 to .2 for Magma Eruption
GUNS
Bullets will stun the target

Rifle .25 second stun
Pistol .25 second stun
Shotgun if all bullets hit stun 1 second, .1 second per bullet, 10 bullets total per shot.
GRABS
While being in a grab, all damage by external sources is reduced by 75%

Ex. If you get grabbed by a gura user and their friend magu rains on you while you're in the grab, all the damage is reduced by 75% for the duration of the grab.
GENERAL COMBAT
Nerfed air time for air combo, this was buffed in update 4 so that raging whirl would be a true combo after landing an aerial.
Nerfed the melee scaling for basic punches
GAME MECHANIC CHANGES:
Weapon M1 scaling revamped

Faster weapons do lower m1 damage
Slower weapons do more m1 damage
Arena storm

A storm will spawn after 5 mins of a arena match

Everyone is healed back to full hp and full stamina
Everyone loses all stocks but 1
Last one remaining wins
The storm will last for 200 seconds before engulfing the entire map
Every second in the storm you take 1% max hp as damage
---
MISC
New sounds for all 1ss skills
New item rarity:

Collectable

Marine Cap, Marine cape, and Cool shades have been upgraded to new rarity
This will pave the path for future items that are VERY limited.

Collectables will usually give no advantage buffs unless i say so otherwise.
Exclusive merch soon..
New music

All of the below music is safe to use for streamers and content creators
Menu theme
Universe hub theme
Halloween title screen theme
Fixed some lag issues in the trade hub, the maximum trade history that you can see now is 10.
7 new shoe options in customization menu
New particles for fishman karate m1
4.75, The Anniversary Update

[

]
NEW ISLANDS:
---
NEW ITEMS:
---
MISC:
A countdown timer is located at observation island that is set for 4pm EST
4.917X, The Christmas Update
[
]
NEW ISLANDS
NEW BOSSES/MINIBOSS:
Stationary Boss
Means it will not move
Should be more challenging than other bosses, but the rewards are a lot better
Icicle Rain
Frost Breath
Frost Roar
Inhale
Blizzard
Each person the boss grips restores a % of its hp
NEW EVENT ITEMS (most are cosmetics, and they all come in gift boxes beforehand) :
Unboxes a random fruit, same rates as a regular fruit spawning from trees.
2X LOGIA APPLIES TO THIS AS WELL
MISC:
New particle and sounds effects for block breaks
Lowered the kill participation form 10% max hp to 5%
Update 4.951, Valentines Update
[
]
MAX BOUNTY INCREASE
NEW BOSSES/MINIBOSS

Cupid Queen

Drops a random fruit similar to clearing a up to wave 25 in regular dungeons
Health increases with amount of players in party

NEW EVENT ITEMS
NEW FRUITS
BALANCE PATCH
MISC

Added skywalk (geppo) trainer to coco island
Added chat box when trading
Note: You can now use any fighting style with geppo (2ss + geppo, 1ss + geppo, etc..)